Welcome to the Carrick on Suir Community Resource Centre
The Carrick on Suir Community Resource Centre is a modern, multi-purpose resource centre conveniently located at the heart of Carrick on Suir, Co. Tipperrary.The Resource Centre is involved in developing services and providing facilities for the people of Carrick on Suir and the surrounding areas, especially those most disadvantaged and offers an excellent environment form which a number of service providers in the areas of Youth, Disability, Childcare, Community ICT, Education, Community Development, Senior Citizens, Community upskilling and information provision work.
Our mission is to encourage and empower people, groups and a community as a whole to identify and make changes that enhance their lives.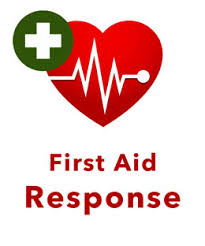 Three-day certified course is the NEW Health and Safety Authority standard for first aid at work. It is designed to provide partic
Circle dances are simple and everyone can learn them. They are a gentle healing way to bring the body, mind and spirit together.
Room Hire
Carrick on Suir
The Carrick on Suir Community Centre has a number of very spacious rooms suitable for a wide range of purposes. Please review and feel free to get in touch if you have any questions.
View Rooms
To provide a service that will enable, progress and support the development of new personal, family and social services by the community for the community and encourage and sustain the development of an inclusive and caring community to meet the needs of Carrick on Suir.